Event Backdrops | Step & Repeat Back Walls
Everything you need to know about Step & Repeat Backwalls

You have a big event coming up and you want to take pictures in front of a logo wall, just like a Hollywood premier, right? We've got you covered! The term 'Step and Repeat' is the pattern in which the logos (usually event sponsors) are laid out in a repetitive way to fill out an event backdrop.
There are a bunch of ways (and budget levels) to create your custom backdrop. It all depends on a few factors:
Common Uses for Step & Repeat Event Backdrops
Galas and fundraisers
Press conference wall, media backdrop
Political event
Fundraiser and celebrity back wall
Photo booth wall
Grand Opening backdrop
Movie premier
Red Carpet events
What size event wall do I need?
How many people will be standing in front of this wall at one time? Will there be posed photo oppportunities, or is this an event backdrop that will line an entrance? Our basic rule of thumb when determining size:
8ft wide: 1-3 people
10ft wide: 1-10 people, stacked
12ft wide: 1-15 people, stacked
15ft-30ft: larger groups, stage backdrops, red carpet events
Camera Flash Glare
When choosing the graphic material, keep the location and use of the backdrop in mind. If you plan to use it as a photography backdrop, a vinyl back wall will probably not be the best choice because it will reflect the camera's flash. A stretch cotton banner is your best bet to reduce lighting reflections. A vinyl backdrop will be best if a lot of light will be shining behind the back wall because vinyl is opaque and will not let any of that light shine through.
Location
A standard height for an event backdrop is 8ft high. Typically, you will not run into any issues as that is a minimum ceiling height, even in very old buildings. However, it's still important to survey the size of the area where you plan to use the event display to ensure a good fit. Will there be enough width? Is there enough room in front to take a picture of a group of people? Will that still allow for proper traffic flow?
How many people do I need to assemble this?
"How easy is this to put up?" is a question we get asked daily. If you will be alone to set up for an event, we do recommend the Big Easy back walls as they come out of the box ready-to-go with your custom graphic attached. To set up our economy, standard telescopic pole version of a step and repeat banner, you may need two or more people.
Budget
This is a simple one, and yet a lot of people start out planning a project without a budget. While taking all of the other options into consideration, be sure to fit the right stand into you current, and future event budget. Remember that ALL of our displays have interchangeable custom graphics and can be used again and again.
Timeframe
Do you have a bit of time before your event or did you just find out about this weekend's event today? Most of our event backdrops can be delivered in about 24 hours, depending how ready you are with artwork and product choice. Of course, rush fees will apply, so we do recommend planning ahead if you are on a budget.
Traveling with your back wall?
The most portable of our event backdrops is the Big Easy as it folds into a duffel bag for easy transport. If you have to ship the display, we offer a convenient hard sided shipping case that can also second as a podium counter at the event.
How should I design the logos?
Here are a few ideas on how to set up a step and repeat patten of logos for your event backdrop. There is no wrong or right way, but these may help you get some ideas. Some things to consider when planning your design:
White is usually best to show off the logos and the people standing in front of the event wall
Be sure to use high resolution logos in your design to avoid fuzziness
The pattern should evenly balance the logos and repeat them the same amount of times, if possible. Our design team can help with this if needed.
Do you want the logos to bleed off the edge of the display or fit nicely into the frame?
| | |
| --- | --- |
| | |
| 12ft Media Wall, white background, 3 logos | 20ft step and repeat event back wall, white background, 8 logos |
| | |
| 10ft Step & Repeat Pattern with Dark Background, 2 logos | 10ft Step & Repeat Pattern with White Background, 4 logos |
| | |
| 8ft Movie Premier Step & Repeat Back Wall, 2 logos | Stage Backdrop, Solid Design |
How many times can I use this display?
All of our displays have the option to change out the graphic. The Economy Step & Repeat walls have a telescopic frame that can change sizes for different purposes. The Big Easy and other fabric back walls all have removable graphics that can be replaced with graphics for another event. All of our frames have a lifetime warranty on the hardware and spare parts are usually available should something break or fail to operate.
Note that if you plan to store the graphics for the Economy Step & Repeat, you will need room for an 8ft long roll of vinyl.
Can I print on both sides of the event wall?
All of our photography and media walls have the ability to have two sided graphics. It is not common, but available if you need it. Just contact us for the details.
Take a look around on our site and contact us if you don't see what you need. We can make it happen!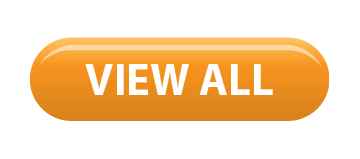 Questions? We have answers! Contact an agent at (703) 865-7581 or support@undercoverprinter.com